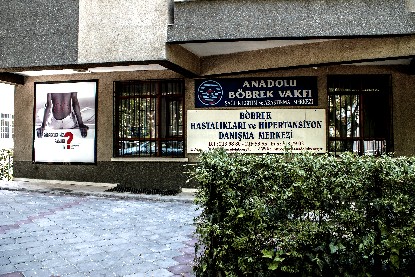 ---
---
35th NationalCongress of Nephrology, Hypertension, DialysisandTransplantation (3-7 October 2018, Antalya) AnatolianKidney Foundation Special Award;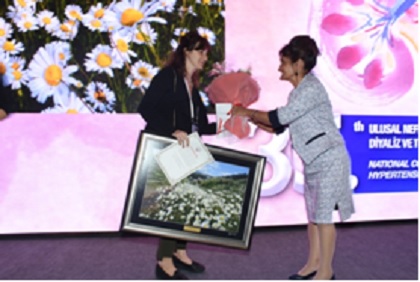 "ChronicAntibodyMediatedRejectionandTreatment in KidneyTransplantRecipients: Single Center Experience, Gizem Kumru, Damla Örs Şendoğan, Acar Tüzüner, Şule Şengül, Kenan Keven1
Ankara University, Faculty of Medicine, Department of Nephrology, Ankara University, Faculty of Medicine, Department of General Surgery."
---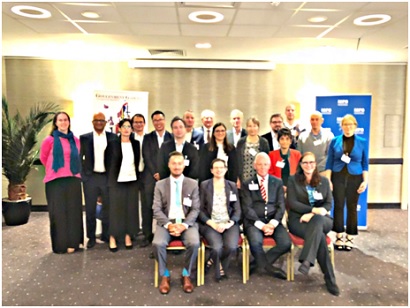 Prof. Ayla SAN MD attended the European Round Table Meeting on Kidney Cancer organized by the International Centrefor Parliamentary Studieson behalf of the Anatolian Kidney Foundation in Brusselson September 26, 2018.
http://www.parlicentre.org/int_events.php
---
Prof. Ayla SAN MD will attend to the 46th Congress of The International Society for The History of Medicine (ISHM) with the speech on "Historical Development of Familial Mediterranean Fever(FMF) and Evaluation of Cases in Turkey Between 1957 and 2018".
(3-7 September 2018, Lisbon)

---

55th ERA—EDTA Congress was held between 24-27 May, 2018 in Copenhagen the capital city of Denmark. Prof. Ayla SAN, MD president of Anatolian Kidney Foundation attended to this congress with 2 oral presentations called "Historical Progress of Urine Examination from Uroscopy to Urinalysis" and "Saffron and Its Effects on Kidneys".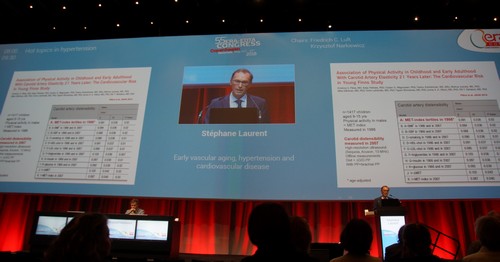 ---
Turkish Hypertension and Renal Diseases Society's 20th National Hypertension and Renal Diseases Congress, May 9-13, 2018, Bafra, Turkish Republic of Northern CyprusAnatolian Kidney Foundation's Best Presentation Award Ceremony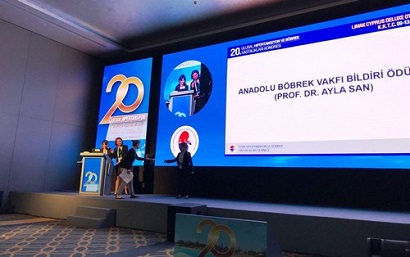 ---
4th Congress of Mediterranean Kidney Society, 20-22 April 2018, Mostar, Bosnia and Herzegovina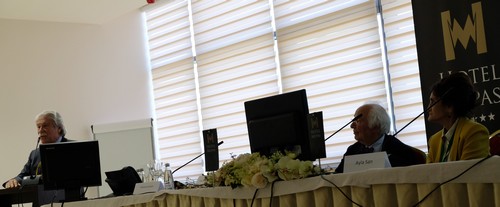 Prof. Ayla San, MD attended to this congress as a chairman, also with a free communication.
---

Click to see the related page >>>
---

http://www.worldkidneyday.org/ >>>
ISN Pioneer Award for the Eastern and Central Europe Region Winner Prof. Ayla San was taken her award by UK ISN Program Chair Prof. John Feehally in the opening ceremony on 4th October in BANTAO Congress (Sarajevo, Bosnia and Herzegovina, October 4th – 8th 2017)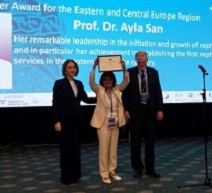 .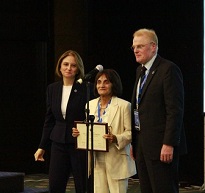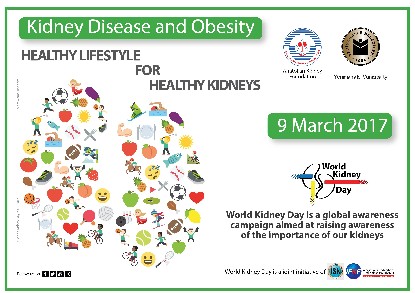 Our activities on World Kidney Day on March 9, 2017 have been completed and interest in the topic "Obesity and Kidney" was greate.
-------
OUR WORLD KIDNEY DAY ACTIVITIES >>>
Our Invitation Card and Brochure for World Kidney Day 2017
---
INTERNATIONAL FEDERATION OF KIDNEY FOUNDATION (IFKF)
17TH ANNUAL MEETING
28-29 OCTOBER 2016, MALTA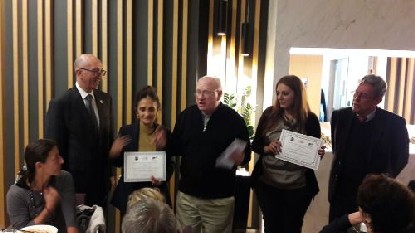 AnatolianKidney Foundation won1st posteraward in thismeeting.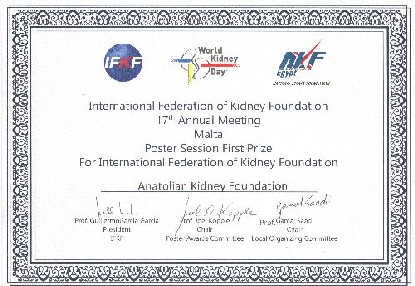 Some images of IFKF Meeting >>>
Our Poster Presentations: [1] - [2] - [3]
---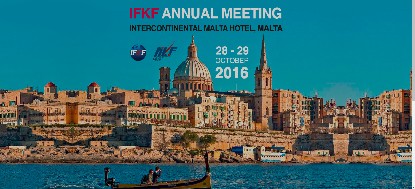 ACTIVITIES IN ISTANBUL (APRIL 2016)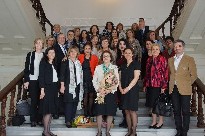 .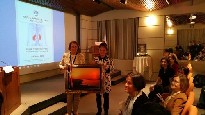 İstanbul University, İstanbul Medical Faculty, Department of Internal Diseases, Farewell ceremony was held due to the retirement of Prof. Sevinç Emre, MD., at Rector Building of İstanbul Univ., April 7, 2016, İstanbul. Prof. A. San, MD.,gave a speech about her friend Prof. Sevinç Emre, MD.
The first training meeting of Pediatric Nephrology Association "Pediatric Nephrology - 2016 Update" washeld in Anatolian Civilization Research Center in Koç Univ., on April 8-9, 2016, İstanbul. A photograph of A. San was presented as a giftto Prof. Sevinç Emre, MD, dueto her retirement in "Sevinç Emre Session".
---
---
IXth Congress of IAHN (International Association of History of Nephrology)
Milazzo, Italy (October 22-24, 2015)
---
16TH INTERNATIONAL FEDERATION OF KIDNEY FOUNDATIONS (IFKF) ANNUAL MEETING
ANATOLIAN KIDNEY FOUNDATION THE BEST POSTER PRESENTATION AWARD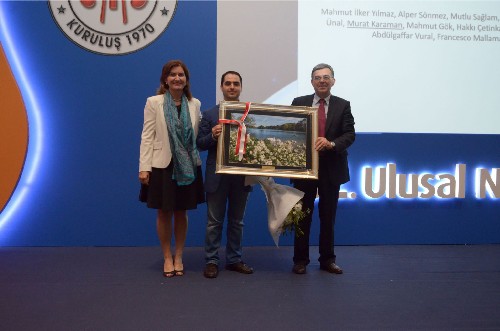 RAMIPRIL LOWERS PLASMA FGF-23 IN PATIENTS WITH DIABETIC NEPHROPATHY.

Mahmut İlker Yılmaz, Alper Sönmez, Mutlu Sağlam, Yasemin Gülcan Kurt, Hilmi Umut Ünal, Murat Karaman, Mahmut Gök, Hakkı Çetinkaya, Tayfun Eyileten, Yusuf Oğuz, Abdülgaffar Vural, Francesco Mallamaci, Carmine Zoccali (PS/GN-227)
---
16TH INTERNATIONAL FEDERATION OF KIDNEY FOUNDATIONS (IFKF) ANNUAL MEETING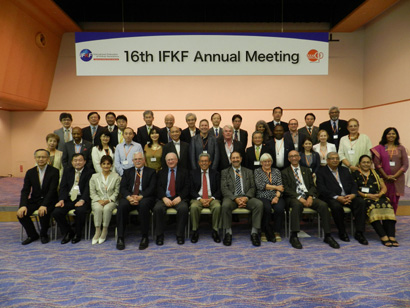 The International Federation of Kidney Foundations (IFKF) held its 16th International Annual Meeting on July 9th-12th, 2015, in Tokyo, Japan.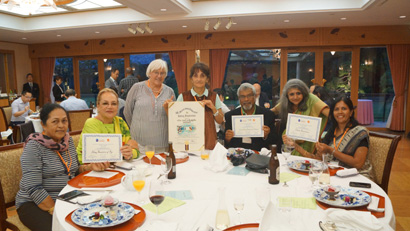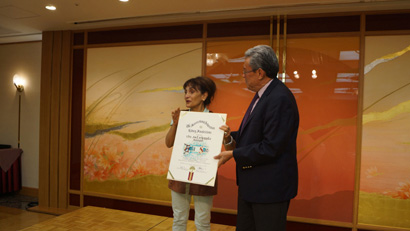 Prof. Ayla San, MD won 2015 IFKF Joel D. Kopple award.
---
| | | |
| --- | --- | --- |
| | OUR INVITATION CARDS, BROCHURES, BANNERS AND ROZETTES FOR TENTH WORLD KIDNEY DAY (2015) | |
---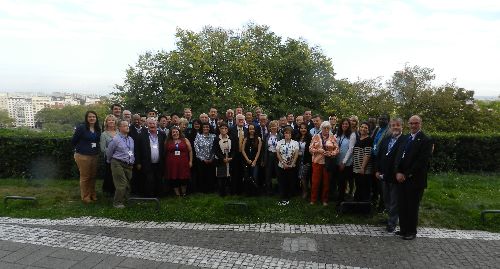 The International Federation of Kidney Foundations (IFKF) held its 15th International Annual Meeting on October 3rd-6th, 2014, in Lyon, France.
---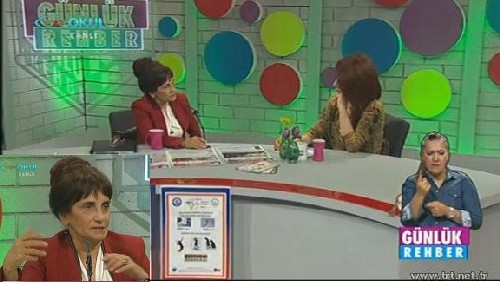 Prof. Ayla San, MD gave information on kidney diseases in our country and activeties on World Kidney Day broadcast on TRT school channel "Daily Guidelines Program" on April 17th, 2014.
---
WORLD KIDNEY DAY 2014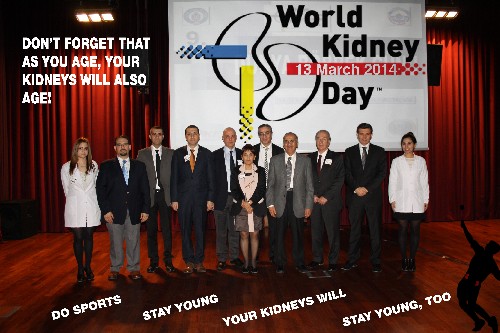 World Kidney Day 2014 - Images >>>
---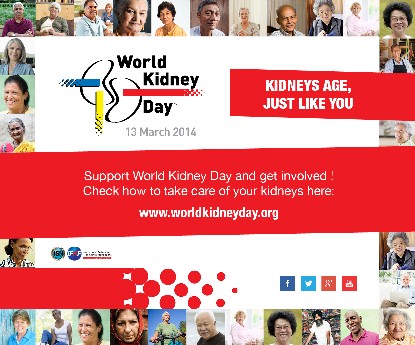 ---
| | |
| --- | --- |
| OUR INVITATION CARDS, BROCHURES, BANNERS AND ROZETTES FOR NINTH WORLD KIDNEY DAY (2014) | |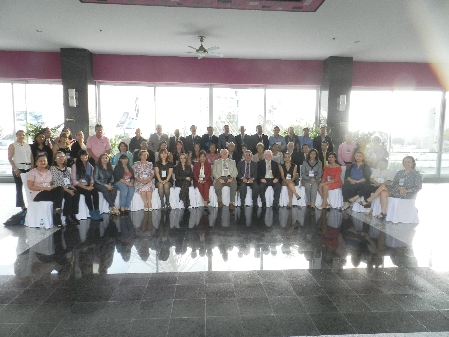 The International Federation of Kidney Foundations (IFKF) held its 14th International Annual Meeting: "The Roles of Kidney Foundations in the Emerging World" on October 6th-9th, 2013, in Guadalajara, Jalisco, Mexico.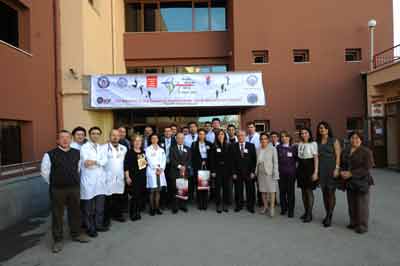 2010
11th International Federation of Kidney Foundation's Meeting was held between 9-12 May 2010 in Kuala Lumpur.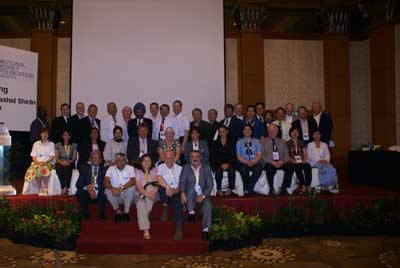 We organized a World Kidney Day Meeting at Ufuk University Medical School, this organization has created particularly strong reactions and has drawn extraordinary interest. These beautiful scientific activities were organized in cooperation of Ufuk University, Turkish Society of Nephrology, Turkish Society of Hypertension and Renal Diseases and the Society of Endocrinology and Metabolism of Turkey.

***
---
---
LIFE IS A CAMERA, PLEASE SMILE! Ayla San
---
World Kidney Day - 2008 - The İmages of Meeting

| | | |
| --- | --- | --- |
| | We celebrated Third World Kidney Day with my university. The meeting was wonderful and crowded. The meeting started at 10 a.m and continued until 5 p.m. | |

World Kidney Day - 2007 - The İmages of Meeting
---

HEMODIALYSIS - PERITONEAL DIALYSIS - TRANSPLANTATION

---

---
---
Edited by Prof. Dr. Ayla San Turkish History of Nephrology 2002 is published

You can obtain this book that is fruit of third years labour by contacting our foundation Office.

Our Foundation's Great Labour Product: Turkish History of Nephrology

Turkish History of Nephrology is wrote out after thirty year labour by ourselves. I am very glade to find an opportunity to publish all the evaluations since establish of nephrology in our country. I believe that this book will lead young generations. .

Prof. Dr. Ayla SAN
..

..

..


News
Our Renaliz Newspaper's 57th issue has been published and we started to deliver them. You can find 57th issue's PDF format in Renaliz section
---
(ISN News 34th, August 2010) Our World Kidney Day Activities at Ufuk University and in CEPA Mall took place in International Society of Nephrology's brief bulletin with two photos. This page is following: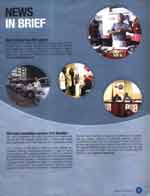 ---
10th IFKF annual international meeting was held from May 17th to May 20th 2009 in İstanbul. The World Kidney Day 2009 Poster which is arranged by Anatolia Kidney Foundation was chosen as World Kidney Day's best poster and our World Kidney Day Meeting's invitation card was exhibited as works in foreign languages. Also our World Kidney Day Poster was exhibited in World Congress of Nephrology in Milano from May 22nd to May 26th 2009 and received appreciation from attenders.
---
1st International Turkish Medical History Congress and 10th National Turkish Medical History Congress was held from 20th to 24th May 2008 in Konya in cooperation of the Institution of Turkish Medical History and Konya Selçuk University. Our Foundation's President Prof. Dr. Ayla San attended this congresses with the presentation of Turkish History of Nephrology which is our foundation publication and published in 2002. This presentation put over...
---
In November 25, 2007 we prepared a kermis and it was very succesfully and crowded..
---
Anatolia Kidney Foundation President Prof.Dr.Ayla SAN joined 24th National Congress of Nephrology, Hypertension, Dialysis and Transplantation, 17 th National Congress of Renal Diseases, Dialysis and Transplantation Nursing on 14-18th November in Antalya. She also gaved that traditonal Anatolia Kidney Foundation present..
---
Anatolia Kidney Foundation arranged 'Intensive Care and Nephrology Symposium' in corporation with Konya Selcuk University Meram Medical Faculty on September 7-9, 2006, in Hotel Rixos, Konya. It was wonderful as scientific and social respects.
---
We celebrated our foundation's 10th years on 3rd October 2005 at Ankara University Medical School
---
History of Nefrology in Turkey 2002 edited by Prof. Dr. Ayla San is published. Turkish History of Nephrology. A Summary is published.
---
Anatolia Kidney Foundation's President Prof. Ayla SAN M.D. attended the 8th Annual Meeting of IFKF (April 16-19, 2007, Curitiba, Brazil) with 3 poster presentations." Her speech and poster presentations had been interested very much by meeting participants.
---
ISN and IFKF decided that a World Kidney Day be established on the second. Thursday in March each year. This year we celebrated WKD on March 8, 2007.
---
The Anatolian Kidney Foundation Day was carried out with a warm atmosphere in Ufuk Universitiy Conference Hall on May 8, 2006. Also everybody was interested in "Invitation to the Regard of Turkish Language" and "My Anatolia" exhibitions.
---
5th International Congress of The Uremic Research and Toxicity combined with 7th Baltic Meeting on Nephrology on May 18-20 in Gdansk- Sopot, Poland. The meeting was carried out in a warm atmosphere as scientific aspect.